About
About the program
Know-How / Show-How Summer program supports the development of young emerging designers and creatives of all trades. We are looking for those who are interested in working in an interdisciplinary manner with international professionals, educators and experts from the European's creative and educational community. Through workshops, exhibitions, exploratory studies and lectures we will examine questions and topics that are central for practitioners of today.
The theme of 2016 is RE-connect and will place special attention on our present day reeling and dealing with objects that shape culture. Designers and Artists focus their expertise on the City and the great archives and collections it hold, in an effort to Re-connect them to the Public Space. How do we place meaning and give value to objects? How can we read context? And how does this context influence our readings? The topics we have selected for this year edition will circle around these questions and more. Together with you we will shape a new, temporary, framework to look through and experience.
The program will be carried by a representative group of design and art professionals from all over Europe with extensive experience in education – René Put & Brigitte Gootink from the design studio PutGootink (NL); Saskia Van Drimmelen & Margreet Sweerts from the fashion project Painted series (NL), the artist Uta Eisenreich (NL/DE), the photographer Vesselina Nikolaeva (BG/NL), the designers Linda Van Deursen (NL) and Jurgen Bey (NL), the curators and rsearchers Clémentine Deliss (DE) and Iglika Mishkova (BG), Relja Bobić (SB) and more.
What:
– The 11 days program consists of 4 five-days workshops and an open evening program of lectures, presentations and movie screenings, with discussions and networking events. An additional public Lecture-day [16.07] will take place with special national and international guests speakers.
Topics:
– Editorial Strategies: translating publications into new forms; – Fashion design: exploring ways of producing – a dialogue in craft; – Forensic Journalism: reading objects and places; – The structure of stories; a semiotic route in pictures; – Visual identity of cultural institutions; – Identity of the public space, how do we read it? How do we shape it?; – Re-generating aesthetic practices; – Design exchange: building relations between the masters and emerging talent;
For Whom:
All non-conventional thinkers, authors, professionals or students, active in the field of communication design, photography, illustration, publishing, fashion, performing arts, architecture, theoretical research, humanities, or any other discipline.
Each participant will be able to follow two workshops in total (2 of 5-days in sequential order).
The spoken language will be English.
Where:
This year our host will be the The National Academy of Arts which will provide their lovely studios at Bul. "Dondukov" 56 for our creative working processes.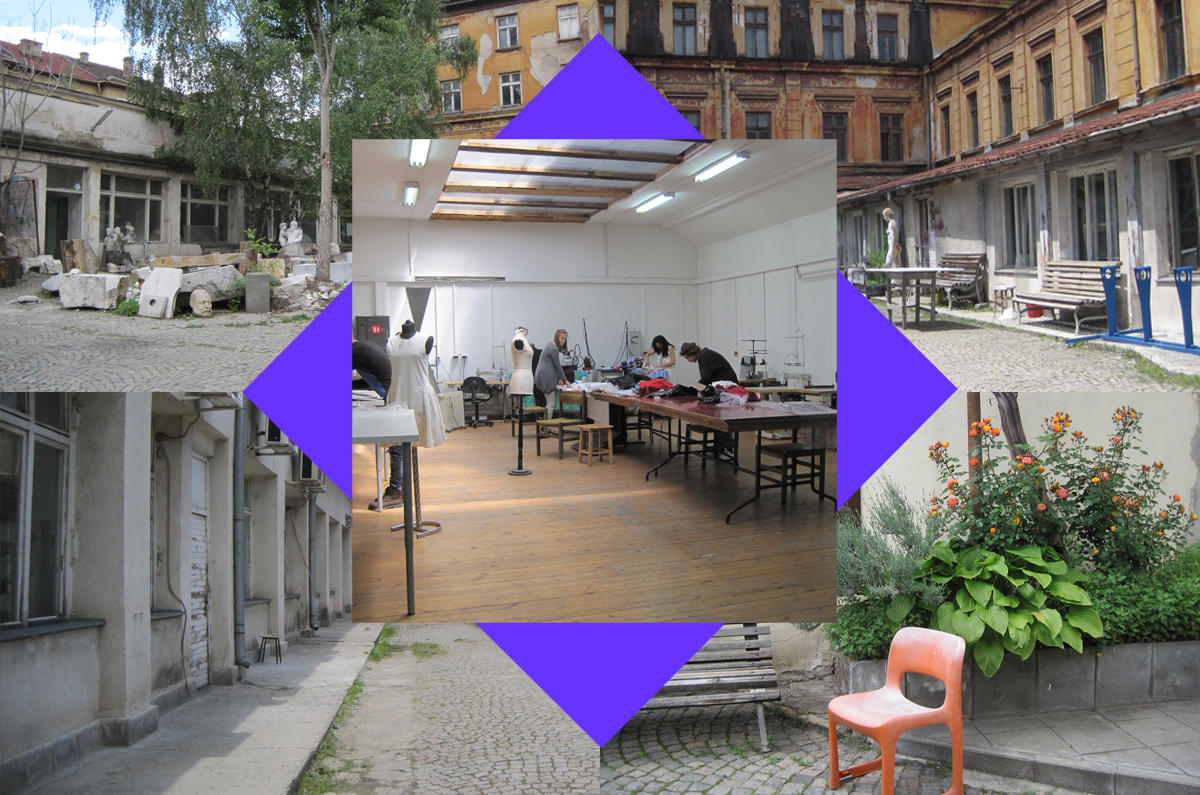 Tuition fee:
The tuition fee for participation is 200 euro (paid after the selection of the candidates).
It covers participation in 2 five-day Workshops; – materials for the Workshops; – theoretical program with lectures and discussions; – bread + extras, water, coffee and tea; – two dinners, one lunch and one breakfast; – certificate for completing the program; – very inspiring atmosphere, field trips, Bulgarian spirit and more;
The travel cost, accommodation and food are not covered in the fee (the minimum expenses a day + accommodation in Bulgaria are 35-40 euro).
Recommended hostels:
Hostel Mostel
Canape
Sofia guest house
Art Hostel